Keeping on top of your vehicle's service schedule ensures consistent performance, extends its lifespan, and improves reliability.
And when you schedule the recommended appointments on time, problems are caught before they worsen and become more expensive repairs later on.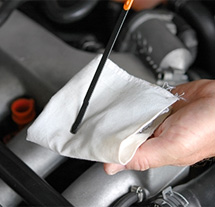 As you consider your car's lifespan and its individual components and systems, have Sher's Auto perform all regular maintenance. Our highly-skilled team carries outs all services procedures per the original manufacturer's specifications:
Oil changes
Oil, air, and fuel filter changes
Spark plug changes
Checking tires
Inspecting and replacing the timing belt
Engine tune-ups and preventative maintenance
Fluid changes (as required)
Lubricating chassis and drive line components.
Cars and driving habits vary with each individual. At Sher's Auto, customers aren't simply a number or an appointment based on a maintenance schedule – we take pride in providing personalized service to all. As such, our team gets to know your vehicle thoroughly in order to provide the best recommended maintenance recommendations, and we're available to answer customer questions at any time.
Whether scheduled maintenance is coming up or you simply want something looked at, contact Sher's Auto today to schedule an appointment.