You want your car to look and perform its best. Getting professional and honest service on a regular basis is the right way to ensure your vehicle is always running properly.
When it comes to top-of-the-line maintenance, Sher's Auto covers every aspect from the outside to the interior including:
Air Conditioning
Alternators & Batteries
Axles and Drive lines
Brakes
Car Detailing
Cooling system & Radiators
Electrical
Engine Diagnostics
Emission Repair
Exhaust
Fuel Injection
Oil Change (Exclusive Mobil Lubricants)
Steering & Suspension
Tires & Wheels
Tune-ups & Ignitions
Detailing is key to keeping your car shining and looking like new.
When you notice a dull appearance, inquire about the following services:
Interior:
Vacuuming carpets
Cleaning mats, upholstery, door jambs, windows, the dashboard, and the center console.
Exterior:
Cleaning the wheels, body, tires, and windows
Waxing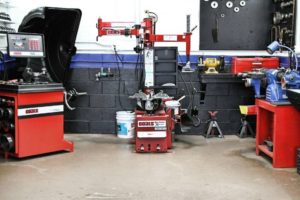 From keeping a car looking good to performing well, quality maintenance comes from a personalized, knowledgeable touch. Sher's Auto strives to provide such service to our full customer base, taking your vehicle and driving habits into account. If you have any questions or concerns, our full staff, including technicians, is ready to answer any them, at any time.
For regular or seasonal maintenance, give Sher's Auto a call today to schedule an appointment.