Sher's History
---
Over 65 Years of Trusted Service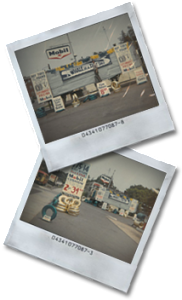 Family owned and operated, Sher's Automotive Center has been serving Connecticut for over 50 years. At Sher's, we are committed to treating our customers and employees with honesty, respect and professionalism. Our focus is on providing quality parts and services at an exceptional value. That is why our customers in the Hartford area have chosen us to visit for many years.
Sher's Service was founded in Hartford, CT. in 1949 by Sherwood Lawton. Our first location was on the corner of the intersection of Maple Avenue and Brown Street. After many years there, we moved to our second location at 790 Maple Avenue on the corner of Preston Street.
Our third and present location is at 405 Washington Street. Sher's Service moved from Maple Avenue to the present location in February of 1967, this location was owned and operated by Sherwood Lawton until August 1979 at which time he retired from the automotive business and sold the company to Michael Lawton who presently owns and operates the business known as Sher's Automotive Center, Inc.
Hope you enjoyed learning about our history, take a trip over to our Staff Page to learn a little about our family of staff.